Readily Available Solution v/s Custom Mobile App Development: Which one to Choose? – Developing a mobile app is a combination of technicality, upgrades and comfort output. And if talking about Ecommerce mobile app development then, selecting the right type of solution for the same is a task. Whenever we look for development solutions, we find two main types:
Readily Available Solution
Custom Mobile App Development
Both have a variety of advantages and certain limitations. So let's have a look at all those differences and conclude the result.
Let us start with the basic difference- Choose one: What do you prefer on special occasions? Shop ready-made clothes or Custom tailored clothes? Readily available solutions are like ready-made clothes- Pre-designed by the developers. It is capable of solving many needs. It depends on the type of company and its way of working. Whereas Custom solutions are like custom tailored clothes- Fully or semi-designed by the client. Here, the client is the entrepreneur or the members of staff who knows how the business works or wants to work. Custom Mobile App Development
Readily solution
Readily-made solutions offer basic functionalities that every other business requires. For example, any retail business needs:
Sales management
Purchase management
Inventory management
Customer relations management, etc.
While the workflow and management needs for all the trading companies can differ. But, their basic needs are mostly similar.
If you want only general features without any customization then you can go for companies like SAP, Microsoft, etc.
Custom solution
Custom Mobile App Development
Custom solutions are exclusively made according to your needs and expectations for your business. It comes with tools and automated processes that your business needs. The integration of tools and technologies of your desires can enhance your business capabilities. Custom Mobile App Development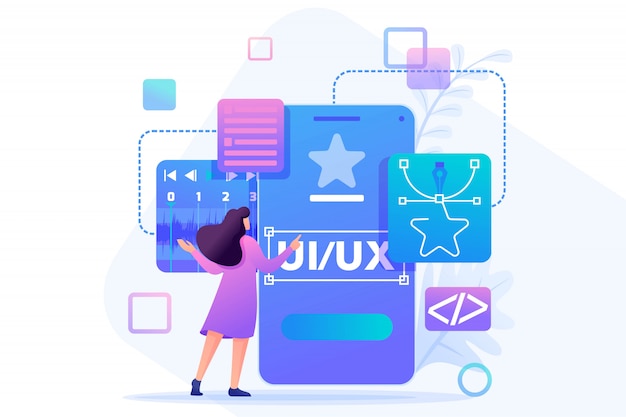 For integrating a custom solution development for your company, you can start with listing down what you need. Then the developers will develop a solution that meets your goals and objectives. This is a trendy solution when it comes to choosing an Ecommerce mobile app development service.
Comparing Custom solution and Readily Solution
Cost of Development and Implementation
While most of the generic solutions are readily available, the cost of development and implementation is lesser and fixed. And to custom solution development- it requires:
Time
More resources, and
Higher expertise
This results in higher upfront costs.
Scalability and Flexibility
Readily-made solutions are fixed and limited. Even though they can be readily used, you cannot make any changes.
Custom solutions are scalable, adaptive and flexible. You can tailor them according to your needs, and they adapt according to the changing business environment. Custom Mobile App Development
Readily solutions do not have a fixed domain due to business industry knowledge and upgrade lack. Whereas custom solutions offer better business solutions as you can design them for a specific domain.
Tools and Functionalities
Readily solutions offer similar solutions to all the businesses. It doesn't matter what industry you belong to.
Custom solution provides objective-oriented features, functionalities and upgrades.
How to Choose the Best Type for Your Business?
Choosing the most appropriate among the different types of solutions requires time and a prior study to choose the option that fits your company the best. Custom Mobile App Development
You should:
Analyze the Needs of Your Business
Start answering questions as you read: What is the size of your company? When did you start your business? What is your niche? How many annual customers count do you have? A company that has just started its journey is not the same as an established one. Custom Mobile App Development
Check the Budget You Have
The price of the type of solution you choose is important but should not be the only factor while choosing one or the other. Going for the cheapest or the costly one and not getting anything out of it is totally a waste. Plan your needs first, and then the budget. You should know what you want or what you are investing in before you decide the final budget.
Process of creating an app
There are various phases to create a basic reliable app like:
Listing down your requirements
Creating a plan
Deciding a Budget
Designing the layout
Hire a developing team or an outsource
Getting started with Developing an app
Make it pass through varied tests.
Finally, deploying it
Depending on your outcome expectations from a mobile app, the procedure may consist of more steps like
incorporating features
setting up a personalized interface
Application administration mechanisms, etc.
Concluding…
Clearly it is more beneficial to always follow a strategy that ends up offering more benefits for the company and worth the investment. Going for Custom Ecommerce app development service, will never fail to give you desired results. Of course you need to plan the process properly.